Who we are and what we do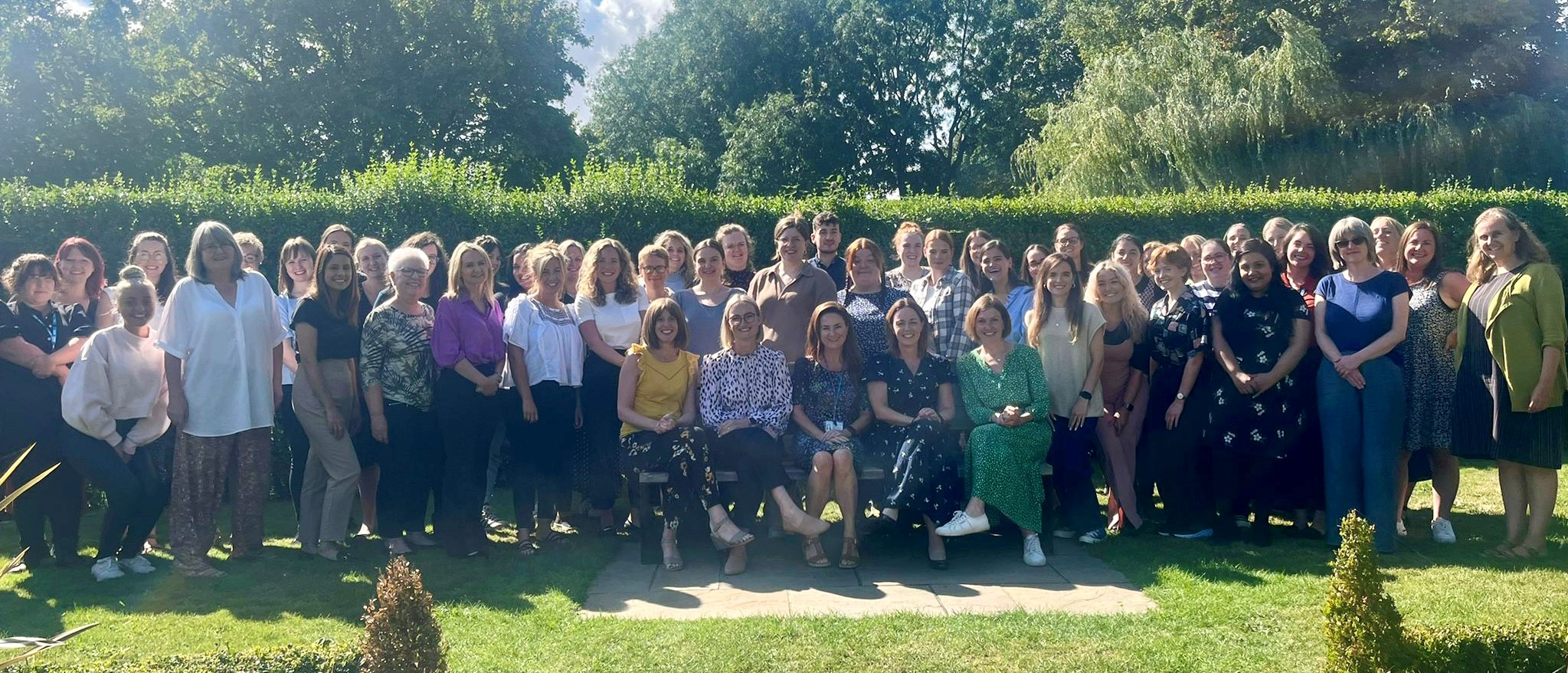 Salford Speech and Language Therapy Services for children are provided by the Salford Care Organisation, part of the Northern Care Alliance. The Speech and Language Therapy Service is dedicated to helping children reach their maximum communication potential.

Our team of Speech and Language Therapists have expert knowledge in speech, language and communication development. We specialise in helping children of all ages overcome difficulties with speech and language, as well as helping those who have problems with eating and swallowing.
The best people to help your child
All our Speech and Language Therapists are graduates with Honours and/or Masters Degrees in Speech and Language Therapy and are all registered with the Health Professions Council.

We also have 3 teams of Communication Development Workers (please click here for more information about our CDW teams), who have relevant experience working with young children and who complete our additional training. Focusing on babies, toddlers and nursery age children, they work closely with our Therapists to support parents and early years staff. This has allowed us to expand our work into local communities, including home visits and our very popular parent/child interaction workshops called "Talking Tots".

The Paediatric Speech & Language Therapy Manager is Fiona Taylor who is supported by our Senior Team Leaders: Rebecca Shirt; & Lorna Wells.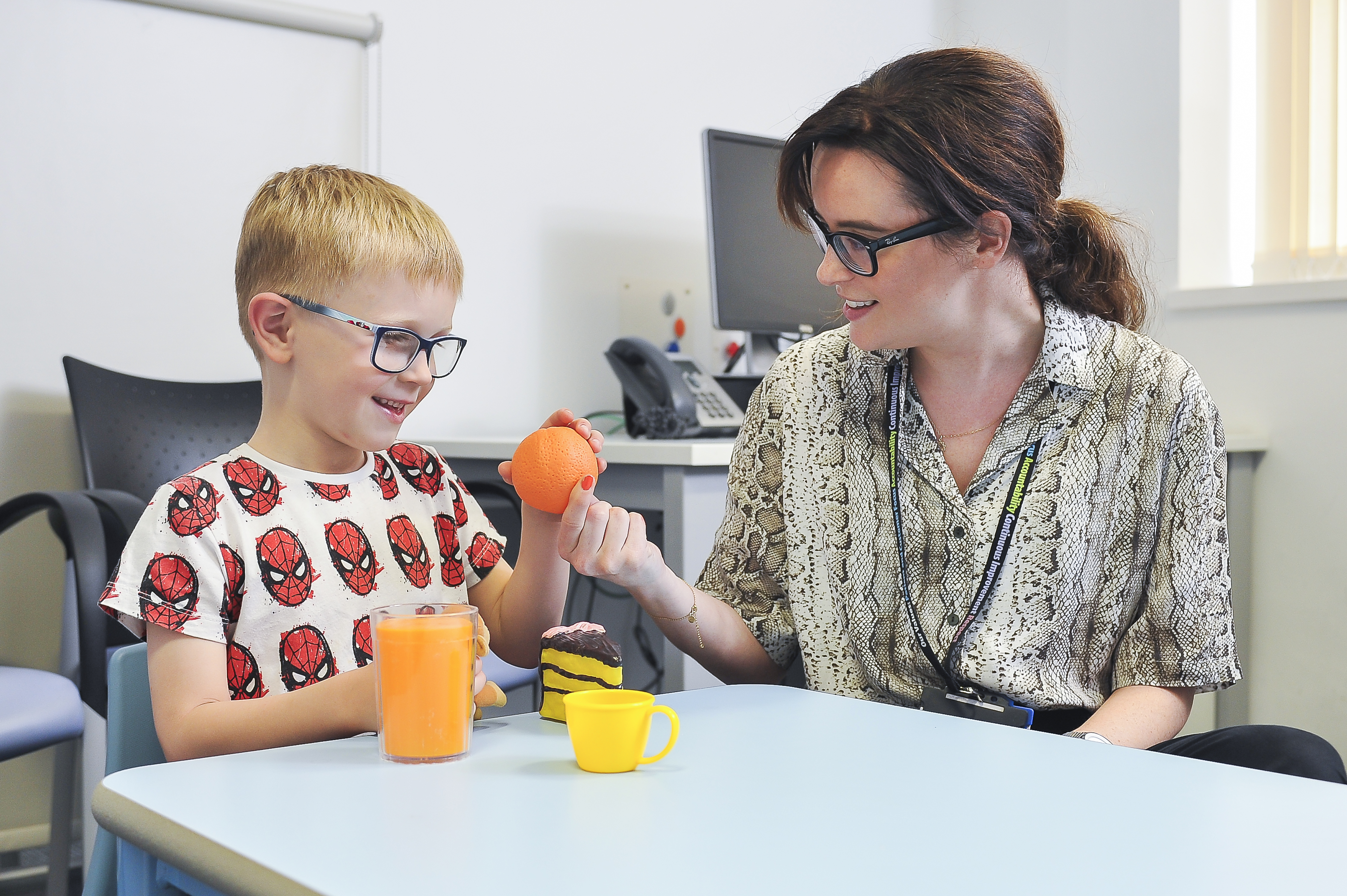 What we do
Speech and Language Therapists are leading experts in speech, language and communication development. Our Therapists work in close partnership with families and carers, as well as other professionals, to provide the best possible help for children with communication needs.

We also work with children who have eating and swallowing difficulties.
Some of the people we help:
Pregnant mums who want to know the best way to talk to their baby when they arrive
Newborn babies with feeding or swallowing difficulties
Pre-school children who are not starting to talk in their first couple of years
Young school age children whose speech is unclear
Older school age children whose communication difficulties are affecting their education and/or social development
Teachers who want to know the best way to support children with communication difficulties in their classrooms.

For further information about how we can help and who we support visit '

What a Speech and Language therapist does

'
We work flexibly throughout Salford in the following ways:
Working in partnership with other professionals
7 - 10% of children across the country have long term and persistent speech, language or communication problems. We work closely with staff in early years and school settings, to make sure they have the right skills to support these children.
Giving support to schools and Early years settings
Demonstrating helpful activities in schools to teaching assistants with groups or individual children
Providing schools with specific programmes and advice
Offering practical training sessions to staff, developing their knowledge and skills to support children with speech, language and communication needs.
Giving support to the parents and carers
Providing information on speech and language development
Advising on how family members can support children's development in everyday situations
Providing activities and home programmes to develop specific skills.
Working directly with the children
Our Speech and Language Therapists work with children individually to assess, diagnose and put together a programme of therapy or care that will develop their speech, language and communication skills to their full potential. We do this in various places - such as homes, clinics, early years centres, schools, special schools and community venues.
Getting help
To use our service you don't need a referral from your GP. We have an open referral system, which means that we accept referrals directly from the person with difficulties, their families, carers and other professionals.
Support for Early Years setting
Click here if you would like more information about how our team of Communication Development Workers can support your setting.